The history of Mesoamerican architecture is rich and diverse, marked by the use of natural materials such as stone and adobe. However, amidst this construction tradition, arises a unique architectural gem: Comalcalco, an archaeological site in southeastern Mexico renowned for its innovative use of bricks. This article explores the fascinating history of Comalcalco and how this ancient city challenged architectural conventions of its time.
Comalcalco: Historical Context
Located in the state of Tabasco, Mexico, Comalcalco was home to the Maya civilization during the Classic period, between 300 and 900 AD. Although not one of the largest or most well-known Maya cities, its architecture and novel brick construction technique make it stand out in Mesoamerican history.
The Brick: An Innovative Material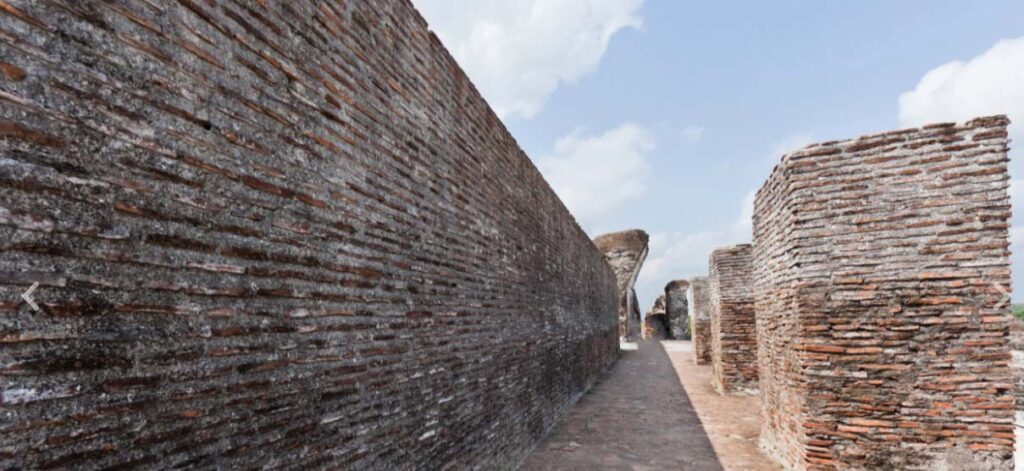 Brick construction in Comalcalco was an exceptional phenomenon in ancient Mesoamerica, where limestone and adobe were predominant building materials. The bricks were made of fired clay, featuring a standardized rectangular shape, similar to modern bricks, with hieroglyphic inscriptions providing information about their origin and purpose.
Architecture of Comalcalco
Comalcalco's architecture stands out for its extensive use of bricks in the construction of pyramids, temples, and ceremonial buildings. One of the most iconic structures is the Temple of the Bricks, with its facade entirely covered in bricks and stucco. This structure is a testament to the Mayan builders' skill in working with a new and unconventional material in their environment.
Inscriptions on the bricks of Comalcalco reveal valuable information about the city's history and society. The hieroglyphs reference the ruling elite, significant events, and offerings to the gods, suggesting that the use of brick had a purpose beyond aesthetics, with ritual and social significance.
The Legacy of Comalcalco
Although abandoned in the post-classic period, Comalcalco's legacy endures through its unique architectural structures. The innovative use of bricks in construction demonstrated the adaptability and creativity of the Maya. This pioneering approach to architecture left an indelible mark on the region's construction history.
Comalcalco is an impressive testament to the Maya civilization's ability to innovate in architecture. Its pioneering use of bricks challenged the conventions of its time and left a lasting legacy in Mesoamerican architectural history. Studying this city and its brick buildings allows us to better understand the richness and diversity of architectural traditions in the ancient world, as well as the influence of Maya culture in the region.